Silvrback provides you plan options that work with your writing goals, short term or long.
Annual: US$34.99
Quarterly: US$9.99
Monthly: US$3.99
Subscription transactions are secured through Stripe, Paypal and Coinbase. We don't hold your financial data on Silvrback.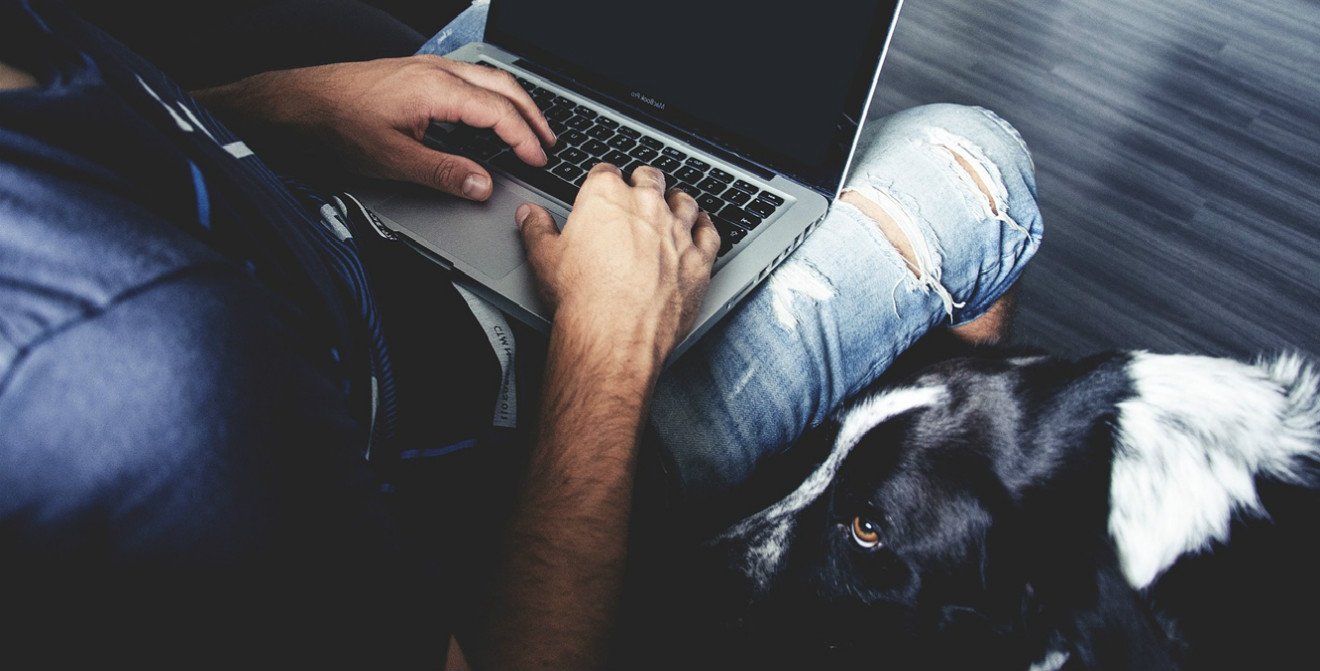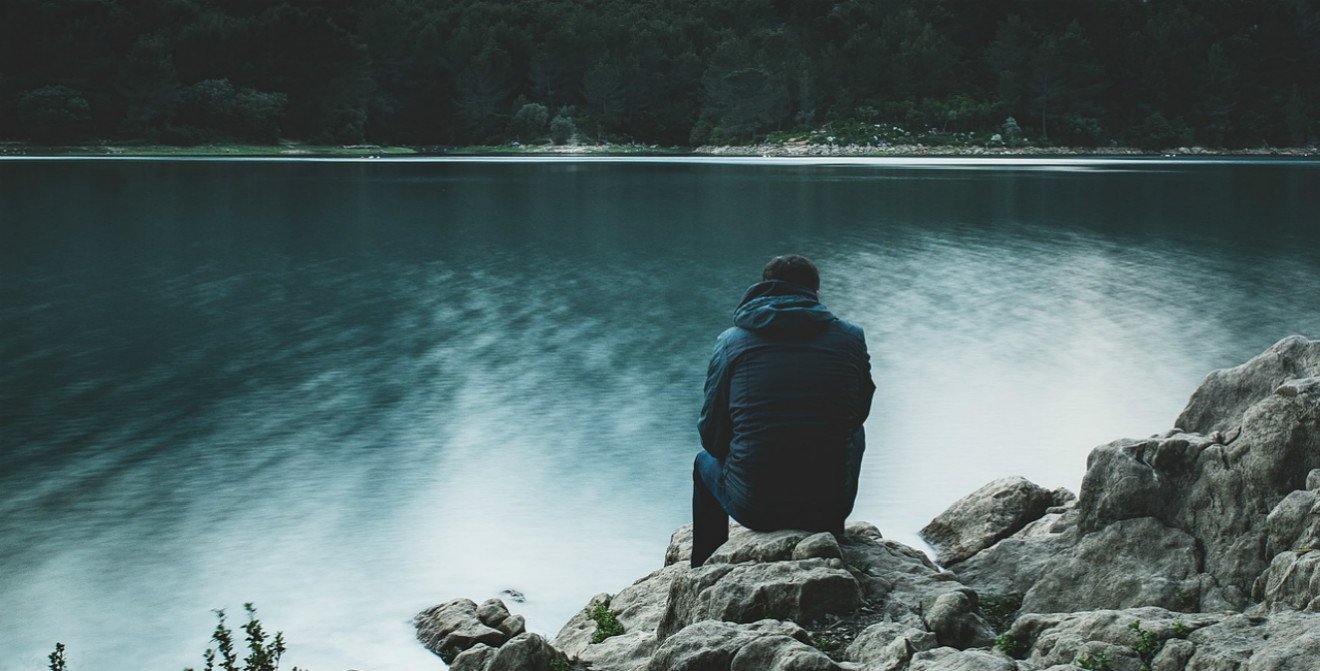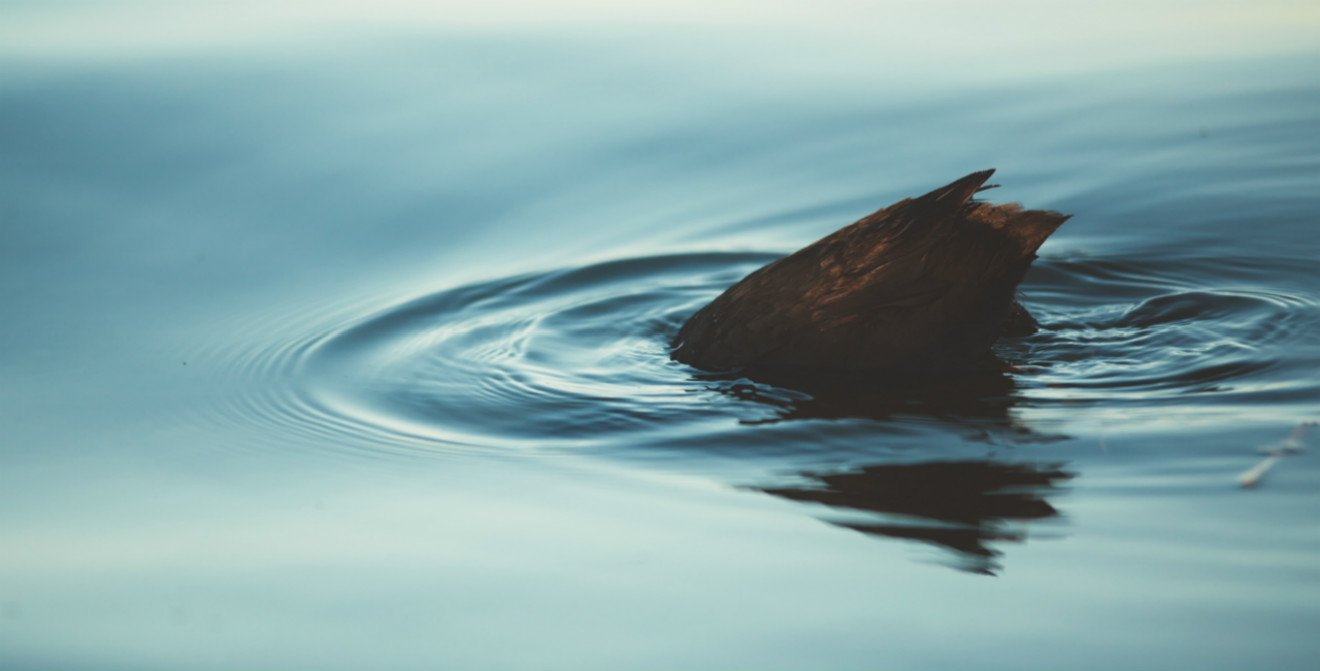 Silvrback
blogging made simple
lean, distraction-free
being different is value
begin here
Your Message,
Your Way
A blog is about you. Your story, your point of view. Silvrbackers are a bit different. Don't just go with the flow. Even odd.
They're crunching code at 3 a.m., or are a stay-at- home-dad homeschooling the kids, or an advocate for universal income. Silvrback is the alternative blogging platform.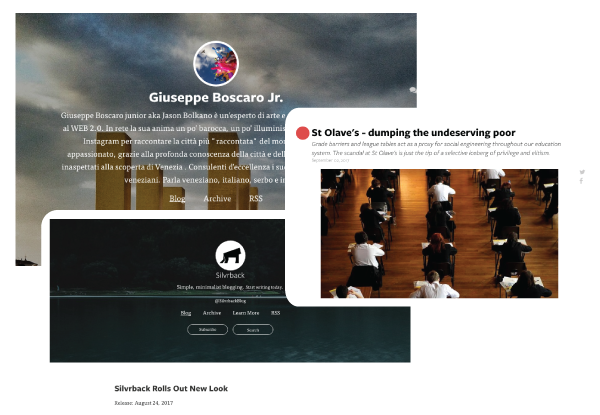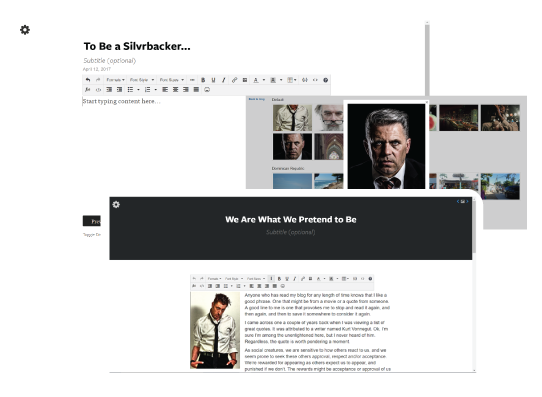 Experience the
Power of Simplicity
We strip out the noise, the distractions, so you can focus on the story. A lean, uncluttered writing space. Never an ad – ever. In sum, we cut the crap. One of the best blogging platforms for programmers – coders appreciate clean!
Easy to get started, easy to keep
moving.
begin here
Developer​ ​Friendly
Resources​
Whatever the label - ​web developer, programmer, or coder - this will feel like home. Markdown, collaboration tools, code highlighting, Github support, we got you covered. In fact, all STEM writers feel the good vibe!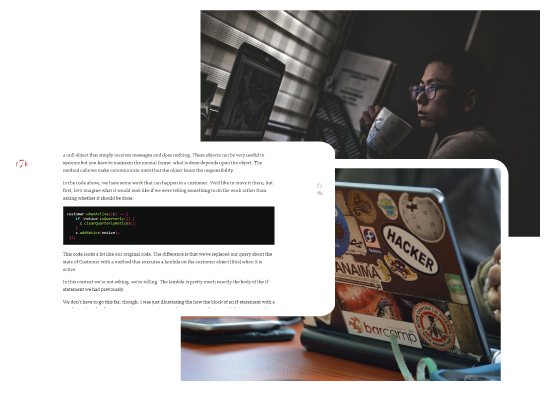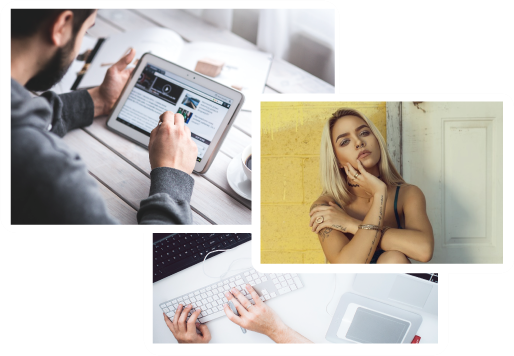 You Post, We Host
Your Blog
We take care of the bones that support your work so you don't have to. That stuff's a pain anyhow. So, better us than you. Among the best simple blogging platforms available? Yes. And reliable, too.
But when you want more juice,
we help you get there.
begin here
Your Show,
Make It Stand Out
Your reputation. Your style. Getting a rep takes focus and persistent effort.There are no short cuts. Begins with a reader. Then another. And taking care of them. Get started with one of the best blogging platforms out there today.
We're here to get you there –
wherever there is for you.
begin here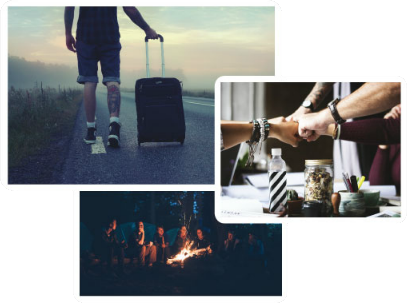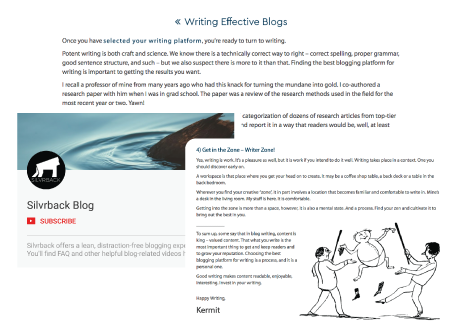 Grow with Your Success
Great writing is always a work in progress. You want to get better. At using words to better effect. At being consistent in your writing. Keeping motivated.
At reaching your goals. We get it!
Time to get on with it, don't you think?
begin here
Summary of Features
Syntax Editors
Choose from either the word processor or Markdown editors.
Scheduling Posts
Control when articles are posted to your blog.
Collaborators
Invite people to collaborate on your blog content.
RTL
Silvrback lets you write in LTR and RTL language scripts.
Security
We securely host your blog and can secure your personal domain, too.*
Analytics
Use Google analytics to understand your traffic and readers.
Media Gallery
Awesome feature to display your images, videos and documents.
Search
Convenience of searching both your blog and Silvrback for content.
Social Media
Sharing your work is right at your finger tips.
Subscribers
Invite and manage readers who subscribe to your blog.
Code Highlighting
Coders will love the six highlighting options for presenting their work.
Mathjax
A favorite math symbols package for STEM writers.
Github
Upload directly into Silvrback from your Github account.
Reader Engagement
Disqus, the web's top reader commenting platform, securely manages reader discussions.
No Ads
Ever. Uncluttered means uncluttered.
*Annual subscription plans are eligible for SSL certificates on personal domains.
Contact US / Send mail to admin@silvrback.com